There is no doubt about the love for selfies in the minds of current generation people. No matter where they are, whatever they do, boys and girls alike are looking to click the perfect pictures to match the occasion and to post it to their social media accounts. The Retrica app provides you with a number of live filters to improve the picture quality of photos. Listed as one of the "20 best Apps of the week" by The Guardian, Retrica is a very popular app among the youth.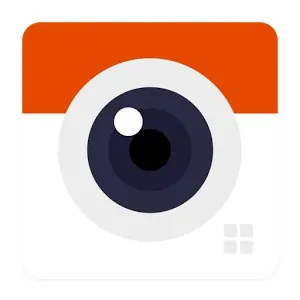 Retrica 3.3.0 Apk for Android – Top Features
The Retrica app has been downloaded over 100 million times by users from the Google Play Store, making it one of the most downloaded apps of all time. Before you proceed to download the app on your device, it is advisable to go through a number of features the app includes as listed below:
Real-Time Filters: The app includes over 100 different real-time Filters which allow you to even preview your photos before you click them.
Vignette: Retrica also allows you the option to add a classic vignette border to your snaps with a touch of the button.
Collage: You can click multiple consecutive photos with the help of the Collage feature. This provides you with a feeling of being actually present inside a Photo Booth.
Timer: This app also provides you with a Timer option. You can set the timer on the app, choose the interval period and the app will automatically click the pic. No more need of photographers.
Blur: You can focus in and out of the subjects in your picture with the help of the Blur Feature.
Build Your Own Social Network: The Social Network Integration allows you to easily share your favorite pics to almost all of your Social Accounts without any hassle.
This App is available for free download on the Google Play Store although another Paid Version of the app, Retrica Pro, is also available on the Play Store. The Retrica Pro is packed with even more features than the free version.
What's New in Retrica 3.3.0?
The latest update to Retrica, version 3.3.0 has bought a number of changes to the app. These changes include:
Quick Gesture feature, which allows you to double tap the screen to switch between your phone's cameras.
The new update also brings a number of stability improvements for enhancing the camera performance.
A number of bugs and issues causing the app to crash have been resolved.
The UI/UX has been improved for users to use the app effectively.
Download Retrica 3.3.0 APK for Android
The Application is available on Google Play Store but if you are not able to find the app, you can download the app from the link given below.
(809, 1)