Messenger for Pokemon GO APK
We have all grown up watching Pokemon and playing Pokemon games and when a new game releases that takes you out in the real world to catch new monsters, you download it immediately. That's what happened when Pokemon GO was released! If you too have downloaded the game on your device and are playing it all the time, then you should also use Messenger for Pokemon Go to communicate with other trainers in your area.
The application was recently released and it has already become quite popular among Pokemon trainers all around the world. When you download and install Messenger for Pokemon GO 2.1.4 APK on your Android device, it allows you to find trainers in your area based on your location and gives you the chance to chat with them. You can then play the game together to conquer gyms, find rare Pokemon and place lure modules to catch as many as you can. If you want to download the Messenger for Pokemon GO APK, then check out its features below and then read how to get the app.
Messenger for Pokemon GO 2.1.4 APK for Android – Features
Since Pokemon GO has become a global phenomenon and there was a need for a proper chat system to communicate with trainers around you and your friends, the Messenger for Pokemon GO app was released at the right time.
Before you download the application, you should check out all the features of the messenger app and see if it's exactly the app that you were looking for or not.
The app is free to download and use.
It integrates the chat right in the Pokemon GO game so that you don't have to leave the game to chat with other players.
The app is a location based chat app which will find other Pokemon trainers around you and connect you with them.
You can then conquer the gyms in your locality with your friends together.
You can also place lure modules to attract Pokemon to your location and catch them together or go on a hunt to find rare Pokemon.
The Messenger for Pokemon GO

has a floating chat bubble that will allow you to stay in the game as well as talk with your friends at the same time.
The application also supports Team Chat feature to chat with players in your team.
You can also use the application to share your location with other trainers in a single click.
Related: Pokemon GO APK Download | Poke Radar APK
Download Messenger for Pokemon GO 2.0 APK for Android
The app is not available in Google Play Store for some reason, so if you want to download and use it to find other trainers in your area and chat with them, then you should use the below link to download Messenger for Pokemon GO APK and install it manually.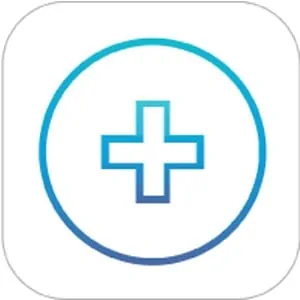 Once you have saved the APK file on your smartphone, go to Settings > Applications/Security and enable the Unknown Sources to install the APK file of the app manually. You will now be able to install the application by tapping on the Messenger for Pokemon GO APK file and following the onscreen instructions.
This is how you can easily download Messenger for Pokemon GO 2.1.4 APK for Android! If you liked the article, then share it with your friends so that they too can download the app and you can talk with them without leaving the game.
Save
(413, 1)