Google has been making our lives easier for a very long time and the very latest addition to the list has been the Google Fit app available for the Android users. An interesting concept, Google launched the Google Fit app at the Google I/O conference in 2014 and is available to Android 4.0+ users. The app uses a set of APIs to combine data taken together from multiple apps and devices. The app makes use of your smartphone's sensors to track your daily activity and record data associated with a number of physical fitness activities including Walking, Running and Cycling.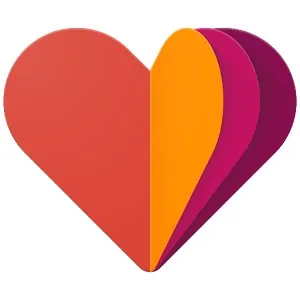 Google Fit App for Android – Top Features
The Google Fit app is your perfect physical activity tracker. The app uses a number of smartphone sensors to track each data about all your activities. The app may be small in size but is power-packed with a number of useful features. These include the following:
Track all your activities: The app is very useful to measure all sets of data about most of your physical activity including Walking, Running or Cycling. The app will automatically sync all your data with your Google Fit account.
Get instant insights: You can easily track all the Real-Time details about your physical activities on the app. This app will track everything including your speed, route, pace, elevation and others to keep you motivated to continue with your activities.
Make your own fitness goals: You can also choose to modify the default app settings to include your own personalized Fitness goals. You can set your goals based on steps walked, time taken, distance travelled, calories burned and more.
Measure your wellness: The app allows integration with other fitness apps such as Nike+, Strava, MyFitnessPal as well. You easily integrate your Google Fit Data to track your fitness, weight, nutrition and sleep hours.
Available for Wearable Devices: The Google Fit App is also available to be used on your Wearable devices such as Xiaomi Mi Bands and Android Wear Watches.
Comparison with Your Friends: The app also allows you to keep an eye out on your friends, families and other people from your locality and you can even compare your data and statistics with them every day.
Download Google Fit for Android
The Google Fit app is one of the best physical activity trackers available on the internet. You can easily download the Google Fit app on your Android Devices from the Google Play Store. To download the app, you can also click on the given below link:
Download Google Fit App from here
The Google Fit app is also available for your Android Wearable devices such as the Android Wear, Samsung Gear S2, Moto 360 and Xiaomi Mi Bands.
Besides downloading the app from the Google PlayStore, you can also download the Google Fit App apk file from the link given below and install it on your device.
Get Google Fit App apk for Android from here.
(662, 1)